Whole Wheat Pizza Crust
We are a pizza world! I don't think I have ever met a person who said they don't like pizza, and don't think I ever will.
Growing up, G-Mama would always make us pizzas, I remember loving the little french bread pizzas the most (she made them out of a baguette). Man they were good! And Pop-Pop (my dad) would make a special trip to Joe Corbi's for me to buy pizza kits for his Minnie Pooh, because I just loved their sauce! I was always a sauce kid. Cheese is good on a pizza, but my favorite part is the crust and sauce.
Everyone loved pizza day in school. This was the rare exception to the rule where I would buy lunch (G-Mama always packed for me!). I can specifically remember a girl in elementary school that would just eat the cheese off of her pizza, and I would take off the cheese and eat the crust and sauce. We made a deal to swap, so she ended up with double cheese and for me double crust!
Now it's about portion control and healthier choices. So I will show you how to make your own pizza crust made out of whole wheat! Top it with whatever you like, load it up with veggies, and other healthy things. The sky's the limit!
For this recipe you will need:
-3 cups of whole wheat flour
-1 package of active dry yeast
-1 and 1/4 cup of warm water
-2 teaspoons of garlic salt
-1 packet of stevia
-1/2 Tablespoon of olive oil
First you need to get a large mixing bowl and combine the water, stevia, and yeast packet. Add 1 1/2 cups of the flour and stir it in. Let this sit for 20 minutes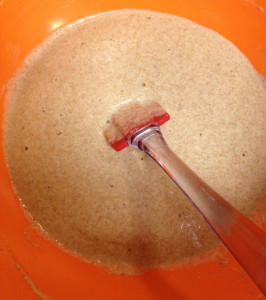 After 20 minutes, add the garlic salt and stir. Then add the rest of the flour and mix until you get a dough (it will be very sticky)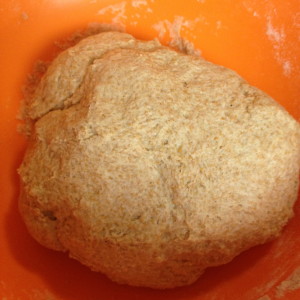 Next sprinkle some flour on your counter and knead the dough. I used my knuckles. Continue to knead for about 5-7 minutes
Divide the ball into 5 pieces (if you want to make personal pizzas, I like my own serving!). If you want to make a large pizza divide into 2 or 3. Shape each piece into a ball and place in a large bowl.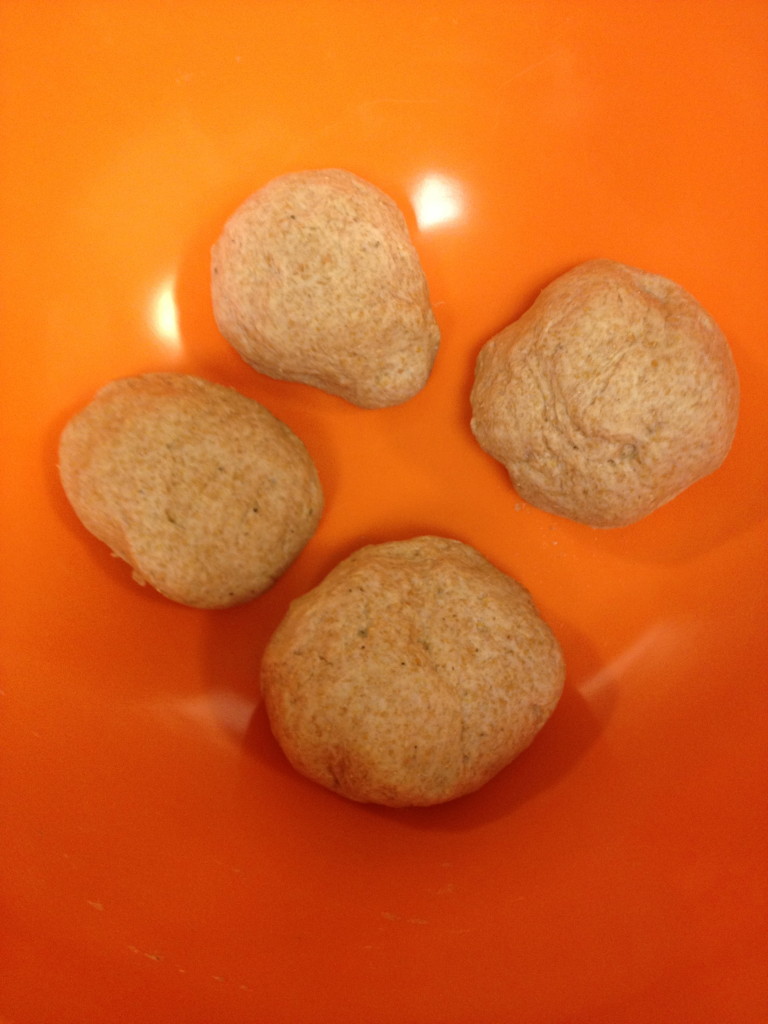 Note: These also make a thick crust. Like I said I am a crust girl, If you like a thinner crust, you may want to make this into 8 servings
Cover with a damp towel for about an hour to allow the dough to rise
Take out one ball and throw some flour on the counter. Knead the dough into a round crust. I like a super thick crust almost like a bowl, so I built up the sides a little bit and pinched!
Next brush the top of the crust with a TEENY bit of olive oil. This will help the crust brown and get nice and crunchy!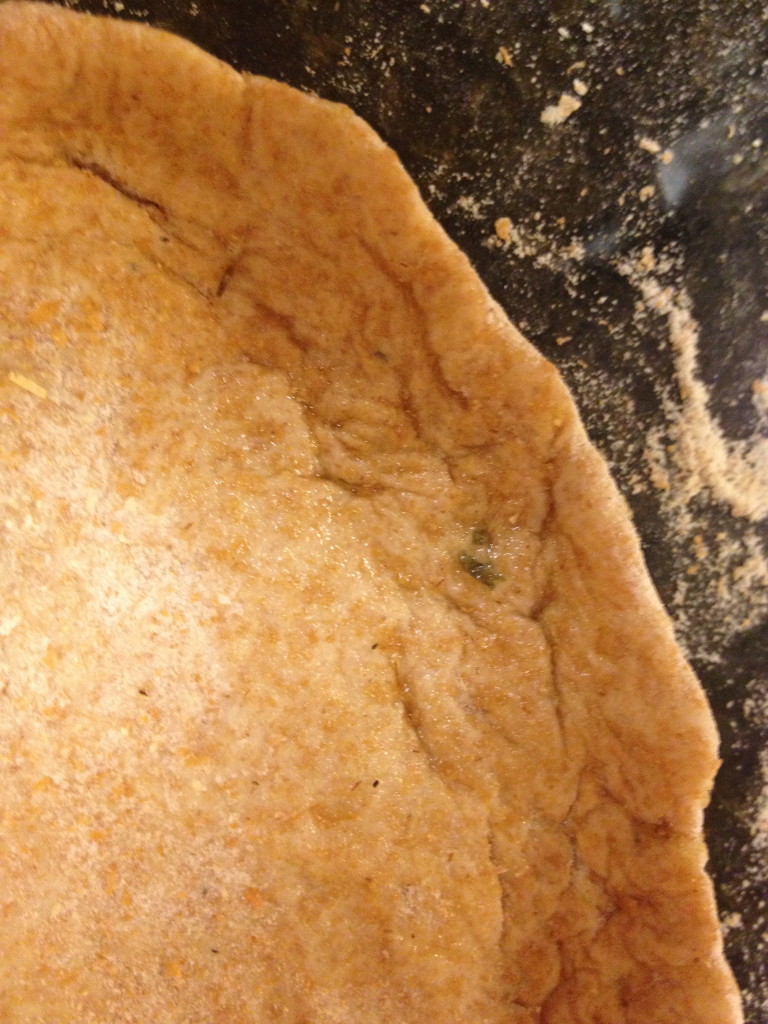 Preheat oven to 400 degrees Fahrenheit
I actually like to pre-cook my crust a little bit, because I knew I was going to top with goat cheese and that melts incredibly quickly. So I cooked for 5 minutes until the crust was a light golden brown (spray a pan with a little bit of olive oil and place the crust on the pan first)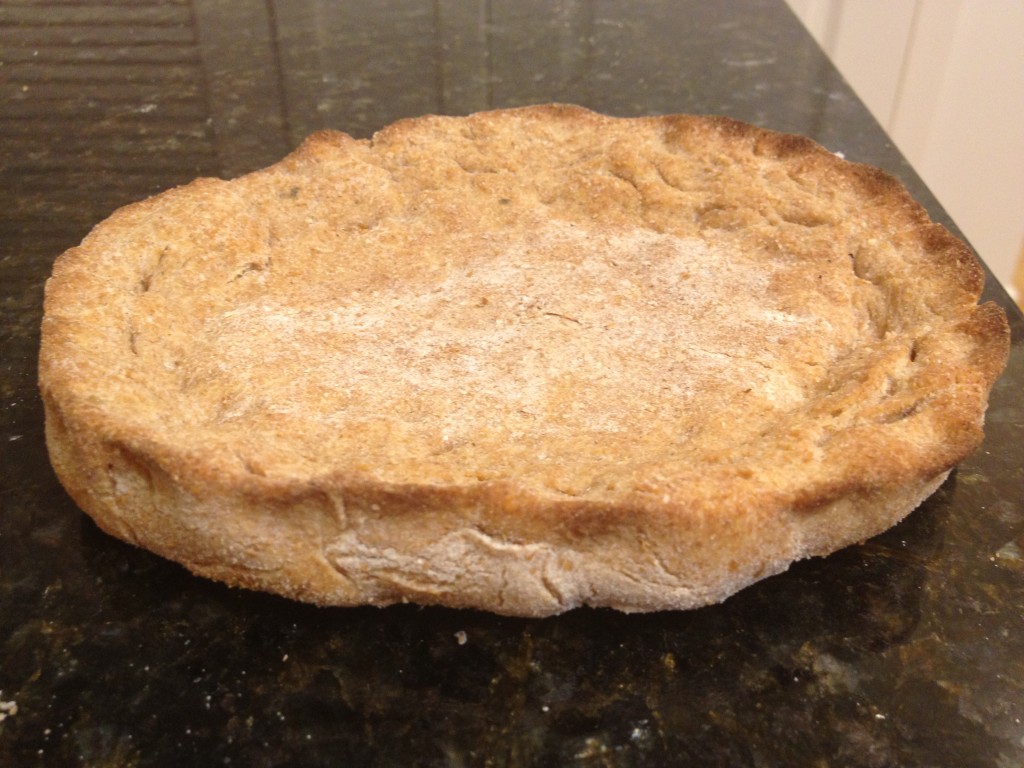 I took it out of the oven and then topped with lots of sauce (YUM) and a sprinkle of goat cheese crumbles- and cooked until the cheese melted… about 5-7 minutes.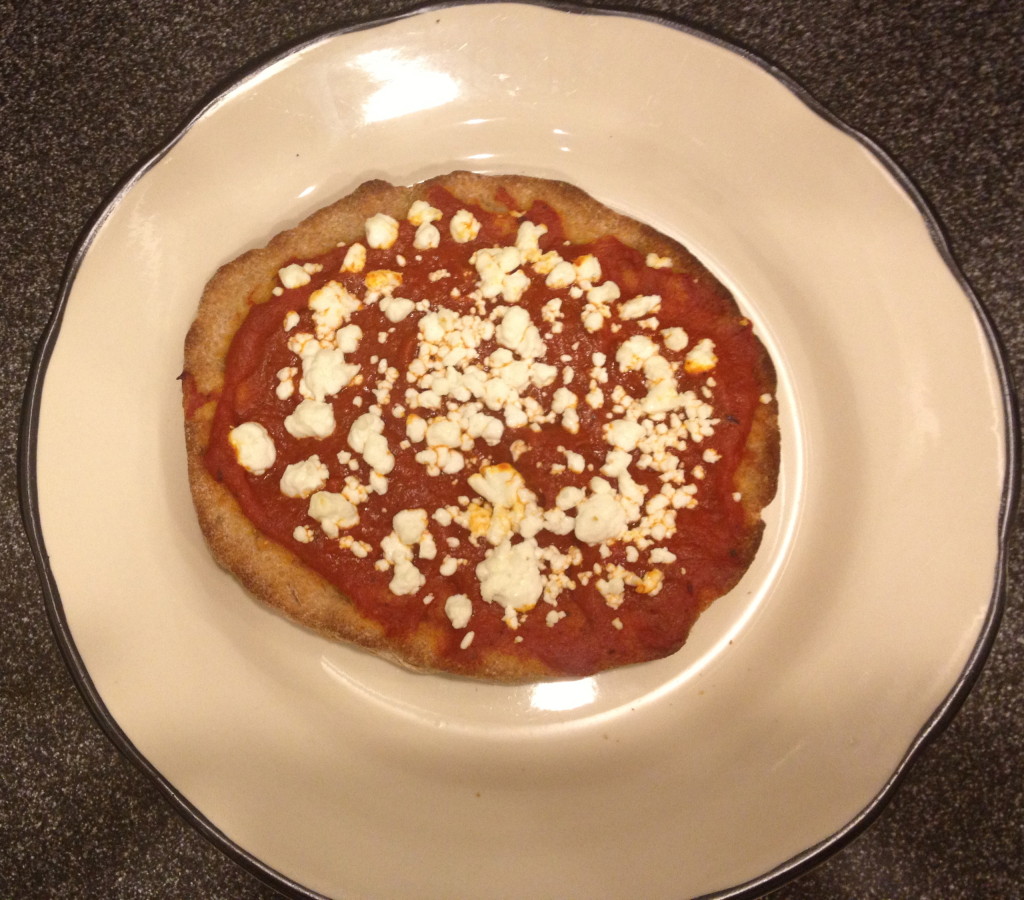 A personal pizza! Whole wheat and healthy!
Oh and don't forget to place the remaining balls of dough in the freezer!
Happy eating…
XOXO With a Cherry On Top,
-Minnie