A Day of Sharing
I want to start today off by thanking those that have shared my blog with others! Yesterday a couple people shared my cauliflower chicken nugget recipe on Facebook, and my Instagram followers pull in a great deal of readers too (who also share with others) so thank you so much! This blog really started as a hobby and I never thought I could inspire so many people and it's bizarre to me that people thank me for sharing my story. It's so rewarding to know that I am not alone in this, and that people like to hear the truth!
Speaking of Instagram, someone tagged me with this picture and I thought it was too good not to share!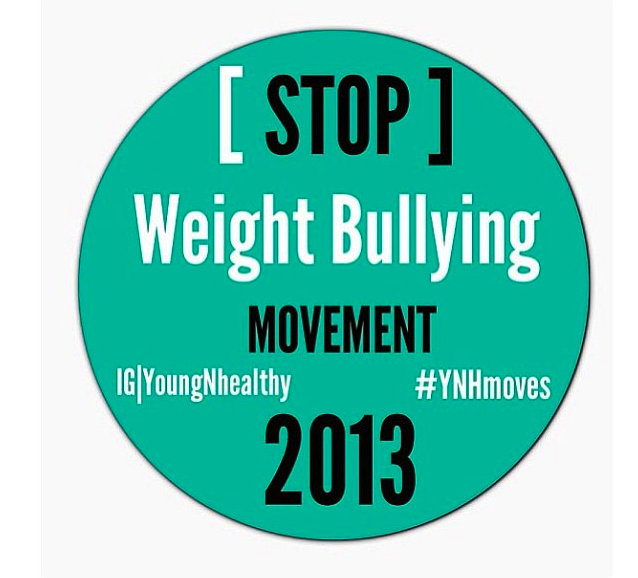 We don't live in a world of hate just based on race, culture, sexual preference, etc. Unfortunately it exists with weight issues as well. In a perfect world, this would all go away! It's always good to bring awareness to these issues.
Anyway, work had its ups and downs yesterday. I was super tired in the morning. To the point where in morning conference someone sent me a text that said "don't fall asleep". Whoops! Must have seen my head nodding a bit. I needed this little pick me up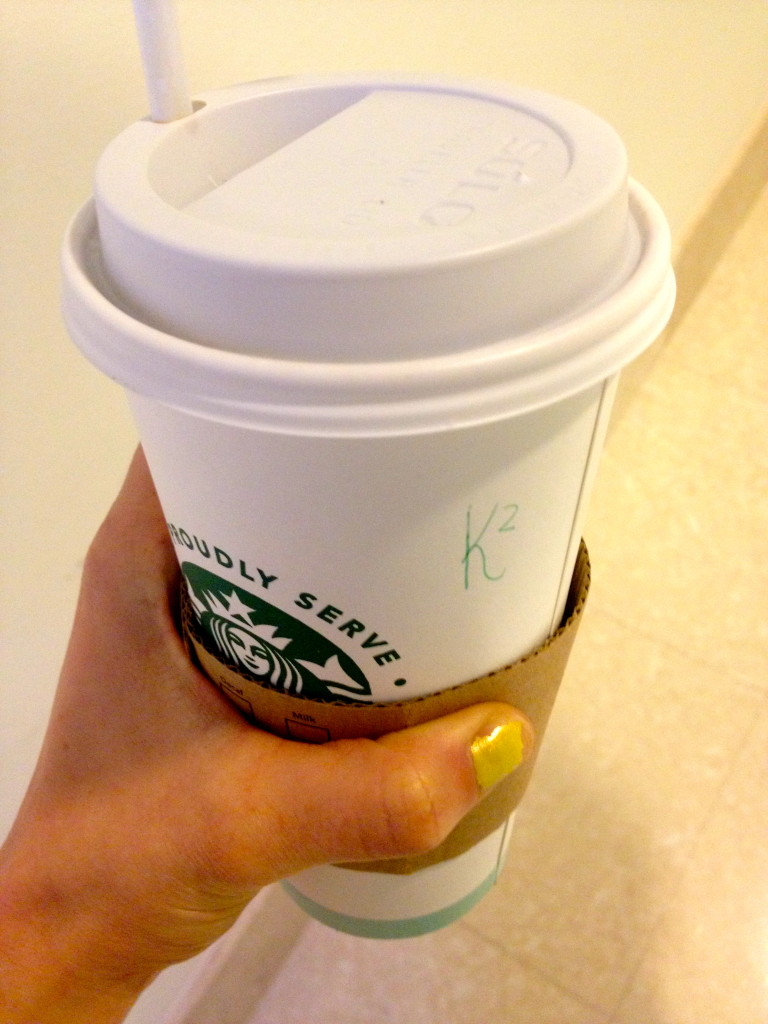 I was counting down the minutes till lunch again (best part of the workday… so sad)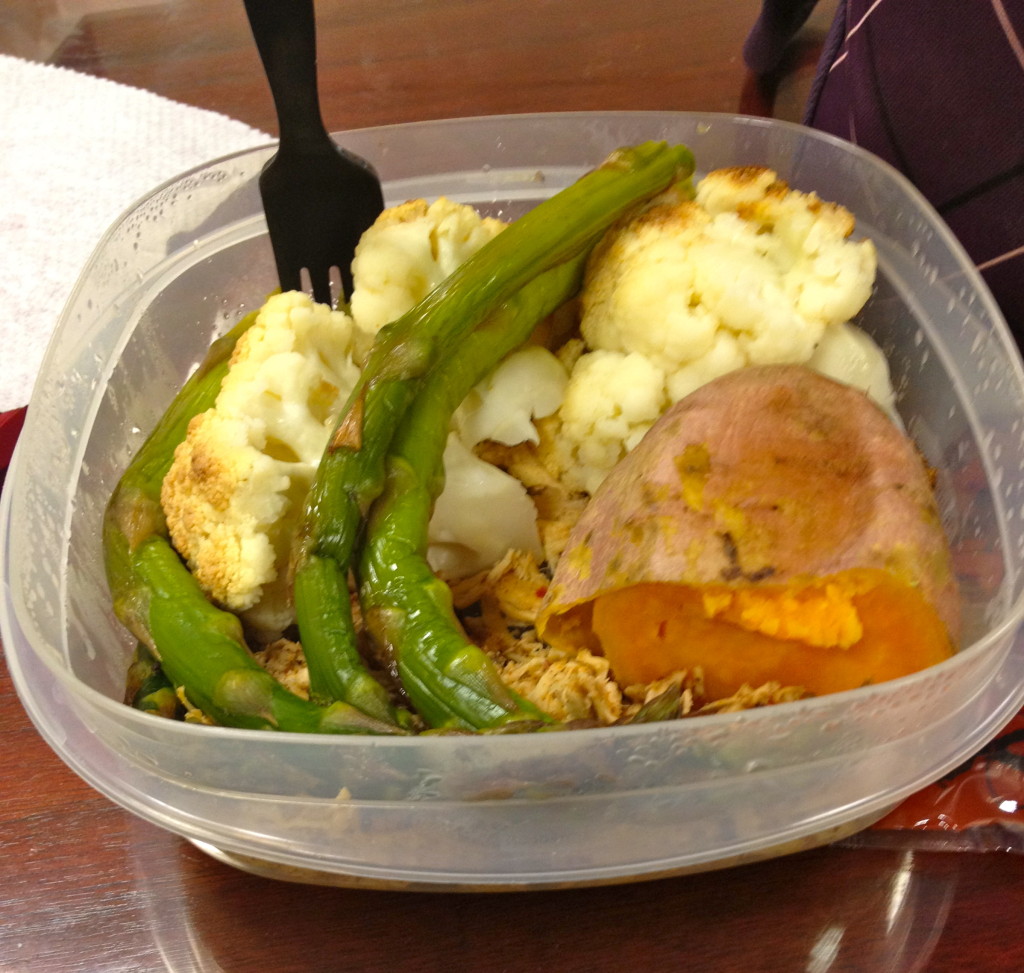 I also had a protein shake which is supposed to be a snack, but I always just drink it after lunch.
Towards the end of the day it wasn't looking like I was getting out on time, but somehow I was able to sneak out at 430! I was ready to go to the gym after not being able to the day before.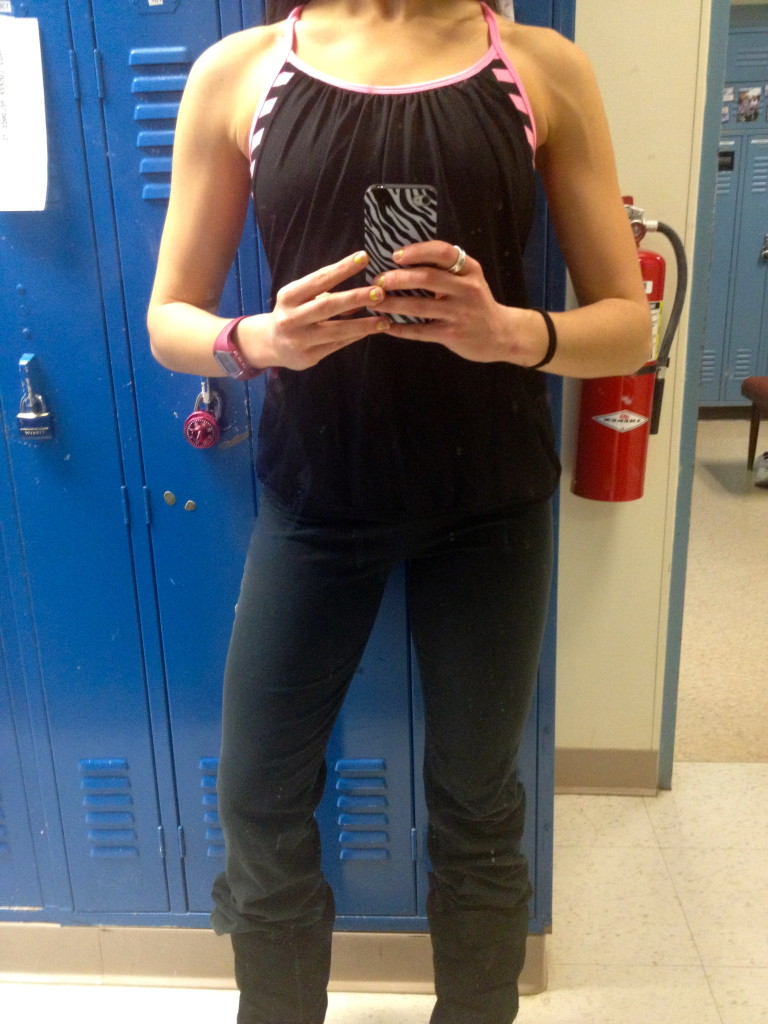 I did 32 minutes of stairmaster goodness! I really powered through this no problem. I must have had some energy saved from the day before! Then I did a quick back session. I was out in a little over an hour.
Back lat rows (machine), 75-85 lbs, 12 reps x 4 sets
Rear delt flys (machine), 45-50lbs, 8-10 reps x 4 sets (these were really hard and I barely made it to 8 on the last 2 sets)
Wide grip bar rows, 50 lbs, 12 reps x 4 sets
Narrow grip bar rows, 50 lbs, 12 reps x 4 sets (I did supersets and alternated the wide and narrow back to back)
Low back extensions on stand holding 10 lb weight, 10 reps x 2 sets, obliques, 10 reps x 2 sets each side
Stiff leg dead lifts, 115 lbs, 12 reps x 4 sets
Regular dead lifts, 95 lbs, 10 reps x 3 sets
Side bends, holding 25 lb weight, 10 reps x 4 sets each side
Stretched it out, grabbed my stuff and out the door I went!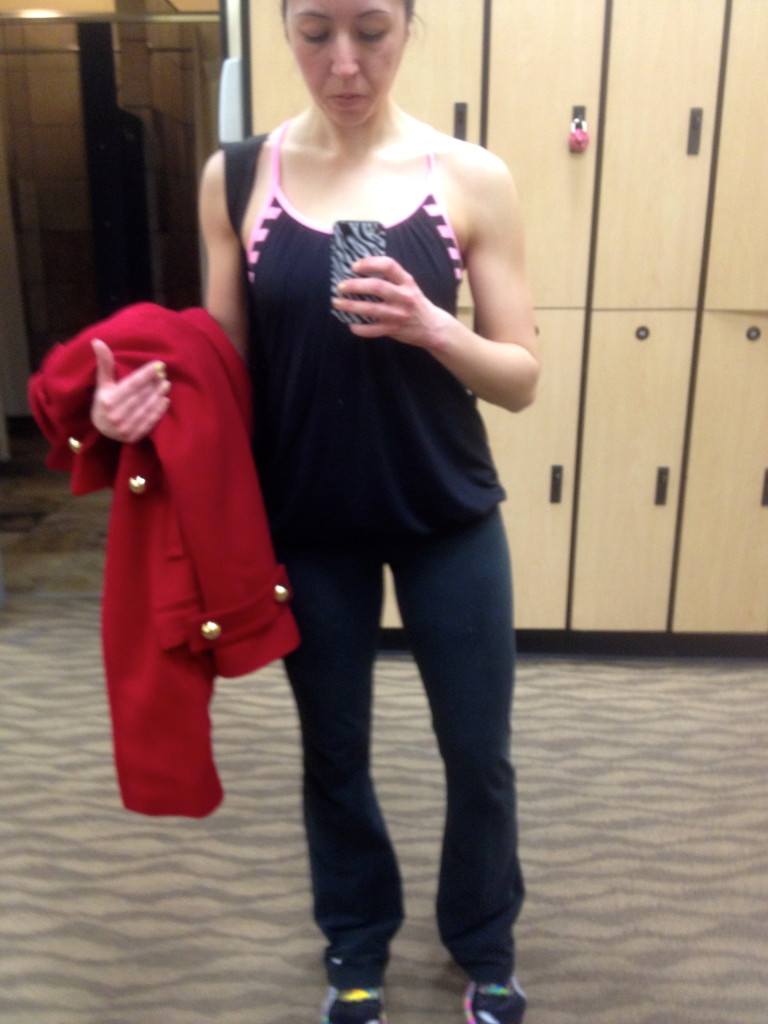 At home I had a pretty boring dinner of rice, a salad, and leftover chicken. Wasn't in one of those cooking moods!
Phoebe was acting interesting and wouldn't stop talking while I was blogging
She never shuts that little cute mouth of hers!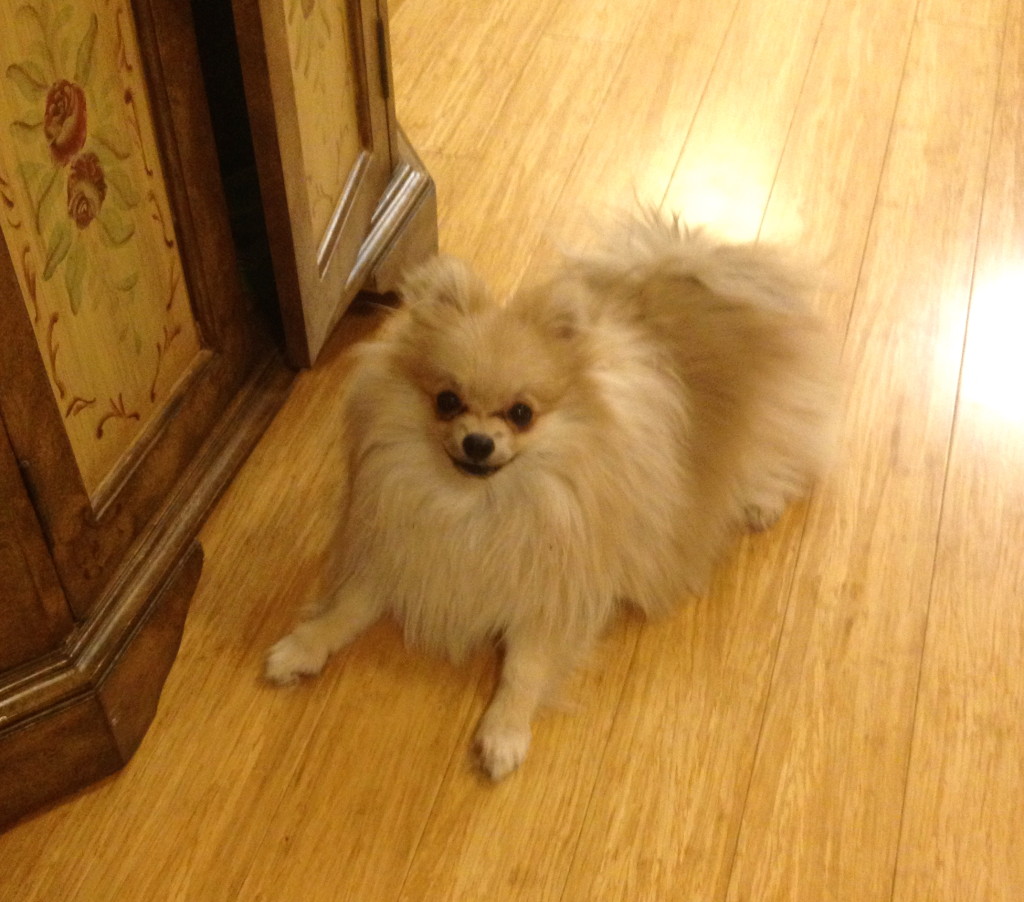 Then every night at 1030 she does her spazzies. That's what I call them. She darts around the whole apartment like a rocket is tied to her and makes gremlin noises, running back and forth until she tires herself out and then crashes. It's just her little thing.
Later today I hit chest! Gonna bench press out the worries of the day 🙂
It's Thursday, one day closer to Friday!
XOXO With a Cherry On Top,
-Minnie