Buffalo Chicken Protein Casserole
Another Easy Peasy recipe coming your way! This one is so simple and you can't mess it up!
I'm a huge fan of greek yogurt, cottage cheese, chicken breast, and cholula hot sauce. So I've combined all of these favorites into one quick easy peasy casserole to get my fix!
All of these ingredients pack protein. A serving of this casserole is 33 grams of protein. What a steal! Perfect for after the gym to help out those muscles you worked so hard.
Don't waste your time with those fatty buffalo chicken dips! Some of them come in at over 45 grams of fat and 560 calories PER SERVING! Yikes. Not very friendly on the waistline huh? Mine is only 181.7 calories and 3.3 grams of fat. Take that fatty dip!
For this recipe you will need: 
3 large chicken breasts, chopped into 1/2 inch cubes

1 cup of plain greek yogurt
1/2 cup 1% no salt added cottage cheese
2 Tablespoons of low fat cream cheese
3 Tablespoons of Cholula hot sauce (regular)
1/4 cup of panko bread crumbs
1/2 cup of cornflakes, crushed
(Makes 6 servings)
Start by preheating your oven to 375 degrees Fahrenheit
Chop your chicken breasts and cook on medium-high heat in a pan on the stove top. You don't need to cook all the way through. Just a few minutes to cook the outside portion (the rest will cook in the oven)
Now grab a pan (I used a disposable tin cake pan that was 8 x 8 and a little over an inch deep). Layer the cream cheese in the bottom. It will be a very thin layer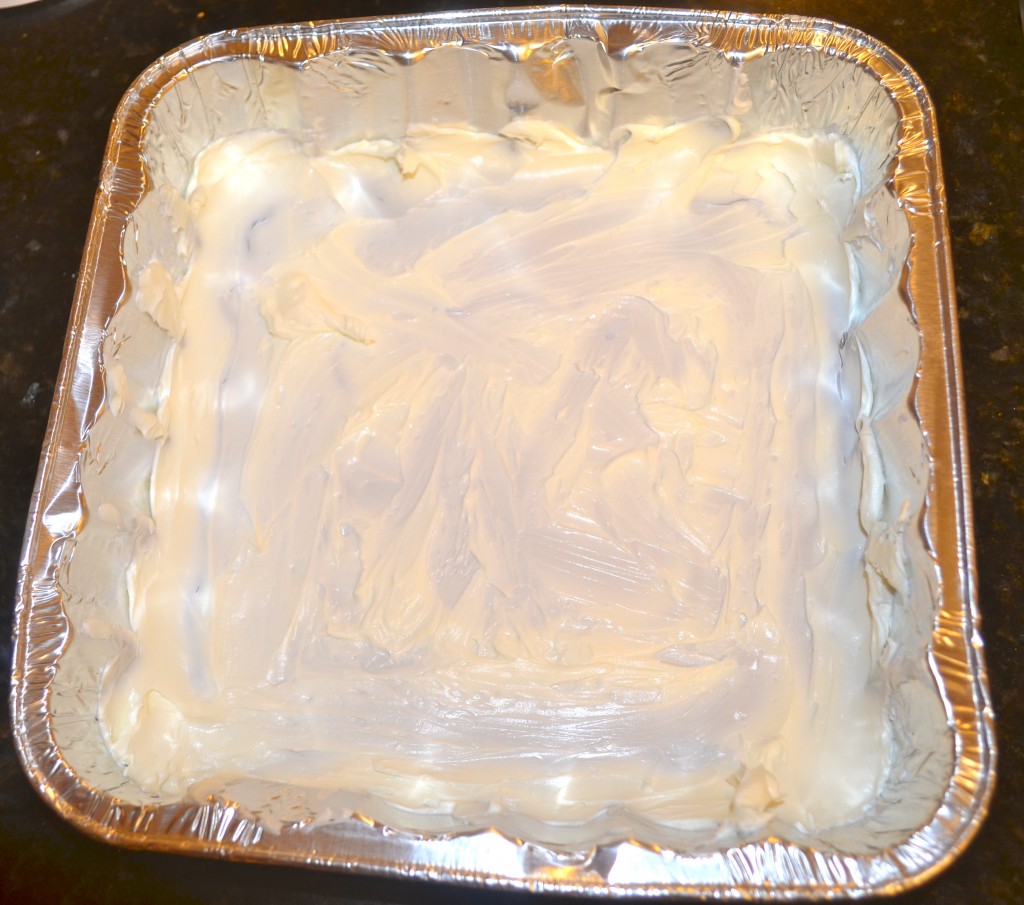 In a mixing bowl, mix the greek yogurt, cottage cheese, and hot sauce
Throw in the chicken breast and toss
Now pour in the cake tin with an extra little drizzle of hot sauce 😉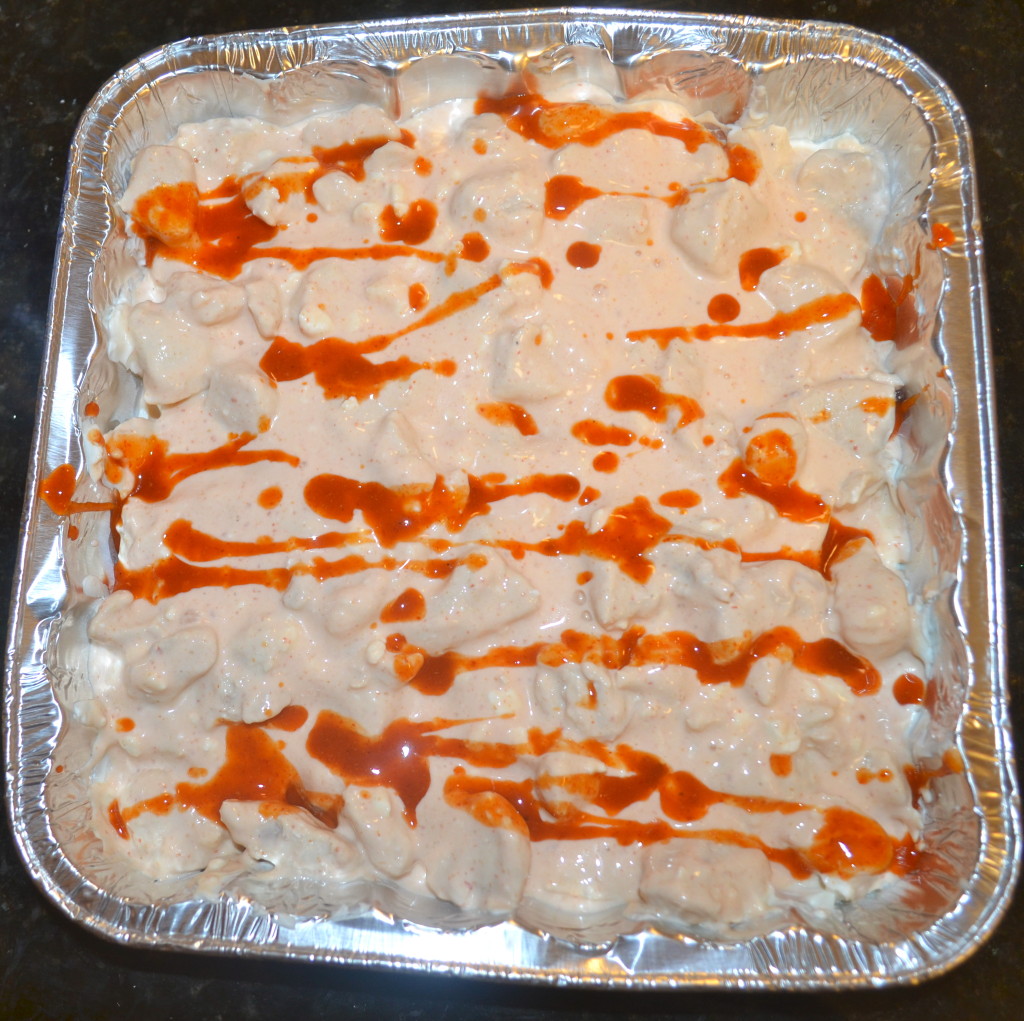 Place in the oven for 50 minutes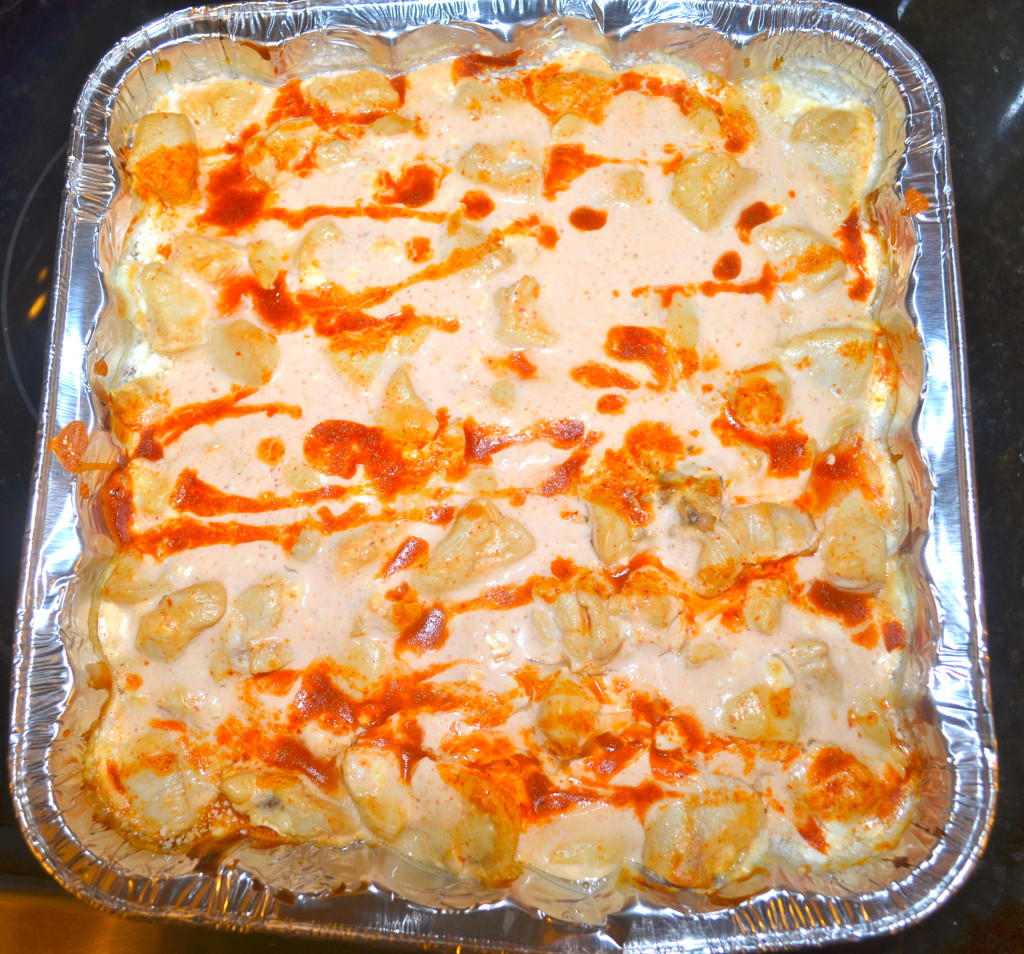 After 50 minutes remove and top with the panko and crushed cornflakes
Bake for an additional 20 minutes until the top is golden brown
Crunchy protein goodness!
You can either eat this as a casserole or as a dip! If you want to dip, make the chicken a little smaller or shred it. I just wanted to do something a little quicker!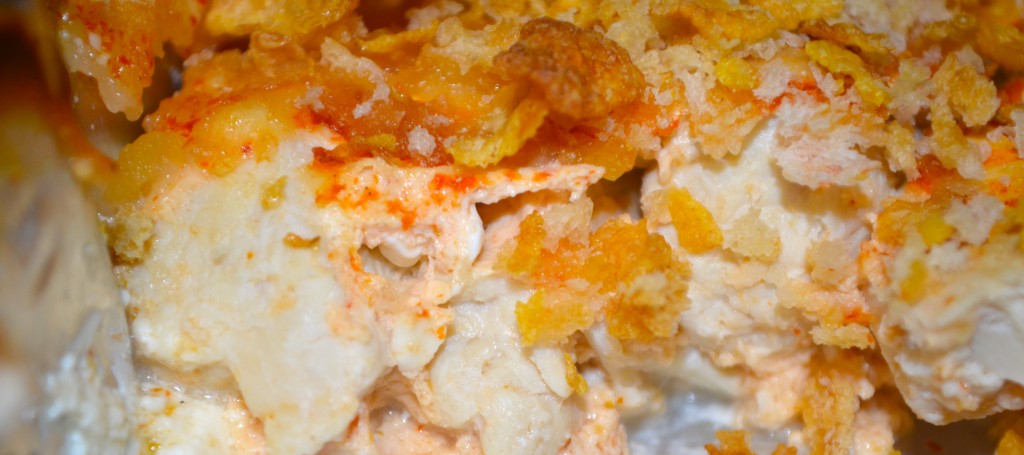 Per serving this dish has: 181.7 calories, 3.3 grams of fat, 6.2 grams of carbs, 33 grams of protein. 
So delicious, creamy, crunchy, and healthy!
Happy eating…
XOXO With a Cherry On Top,
-Minnie