Clean Eating Onion Rings
Who doesn't love a crunchy onion ring!? I find it to be one of the best comfort foods out there. Like I said in my regular blog, my creative idea for this comes from my mom! She was making baked onion rings years and years ago before people started "pinning" on online boards.
I specifically remember at age 19 when I lived in a house my sophomore year of college with 4 other girls (identity stolen by my roommate who I'm pretty sure lied about being a student too, but that's another story…).. Anyway, the girl said to me BAKED ONION RINGS!? Where the heck do you buy these? Well that would be "La G-Mama's cafe" 🙂
G-Mama would send me back to College Park with huge freezer bags of them to live off of! Good times… minus the whole roommate thing?
So these onion rings are a little different because they are CLEAN EATING! If you look up baked onion rings the breading is either panko, whole wheat bread crumbs, corn flakes, cracker crumbs, or my favorite G-Mama recipe (kettle chips… oh boy). While this is delicious, it doesn't fit into my plan!
So the solution? Ezekiel bread! Yay!
Plus instead of using the yolk of an egg, I used egg whites, flax meal with water (gives an egg consistency), and some spices!  Follow along for a crunchy snack!
For this recipe you will need:
-1 large yellow onion or 2 small/medium yellow onions, sliced into rings
-1/2 cup of whole wheat flour
-1 teaspoon of red cayenne pepper
-1 teaspoon of paprika
-pepper
-1 Tablespoon of ground Flax meal
-2 1/2 Tablespoons of water
-1/2 cup of liquid egg whites
-4 slices of Ezekiel bread (I used the sprouted grain kind)
Start by slicing your onions. They obviously need to be in rings. Thickness is up to you! I like about 1/3 to 1/2 of an inch.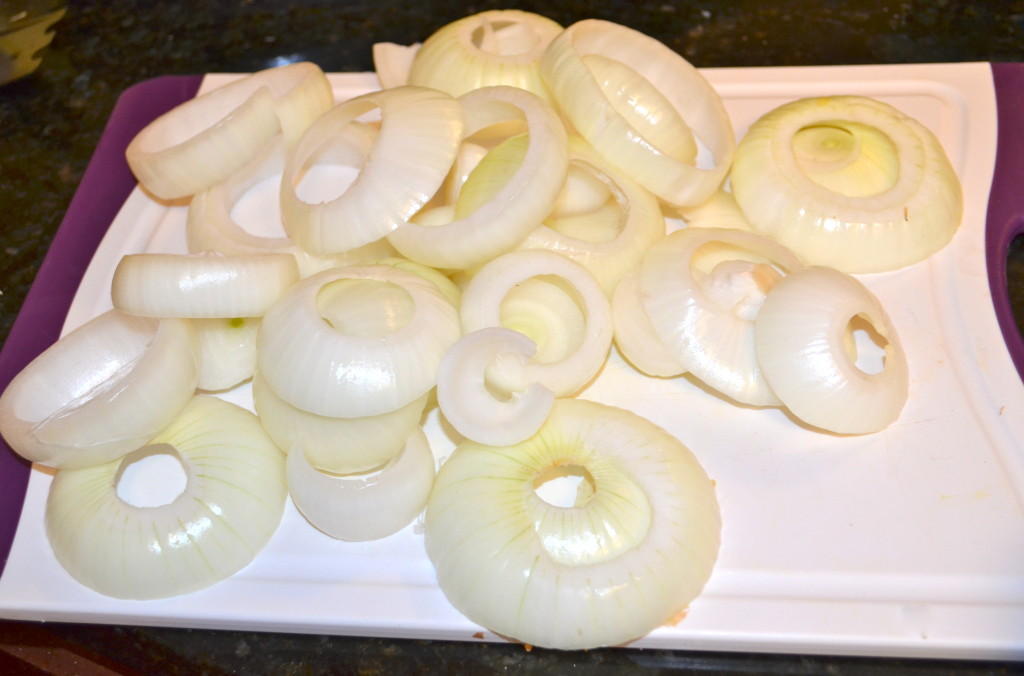 Now prepare your breadcrumbs! Toast 4 slices of Ezekiel bread (has to be toasted, trust me I tried without, doesn't work!)
Now chop into cubes and place in the food processor
Turn on…
Now prepare the egg dip!
To a small dipping bowl or dish, add the flax meal and water. Mix and let sit for 5 minutes. This replaces yolk in recipes, allowing the breadcrumbs to really stick to the onions.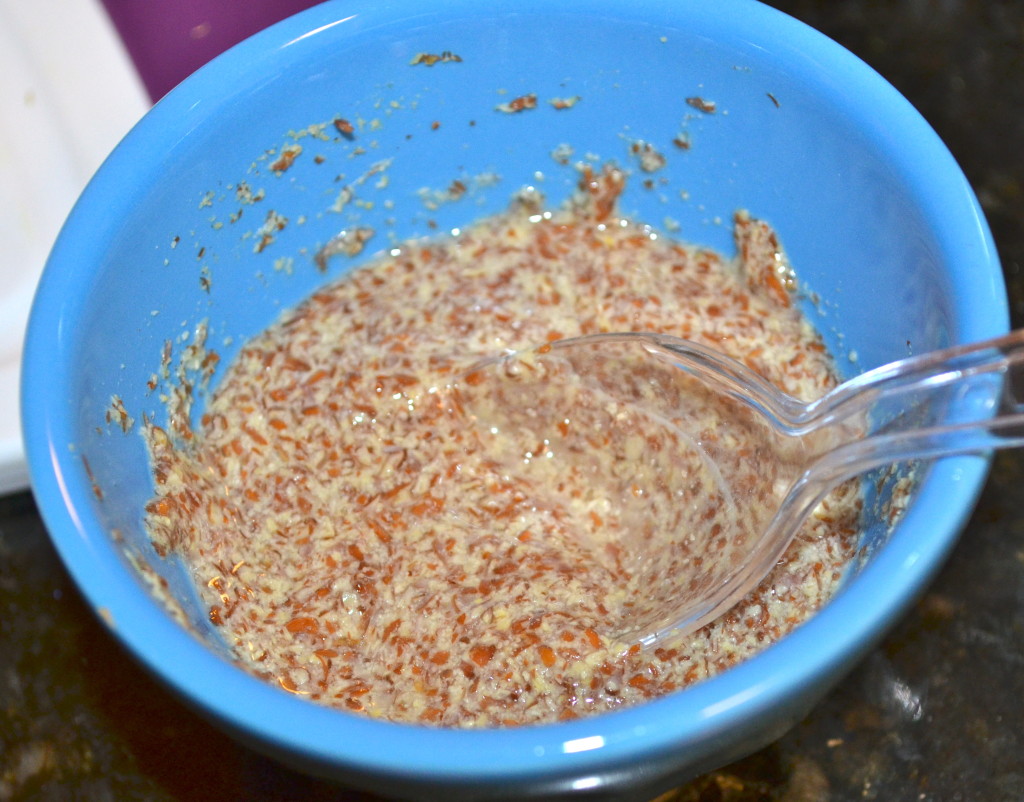 Add egg whites to a larger bowl, and add the flax mix to this and stir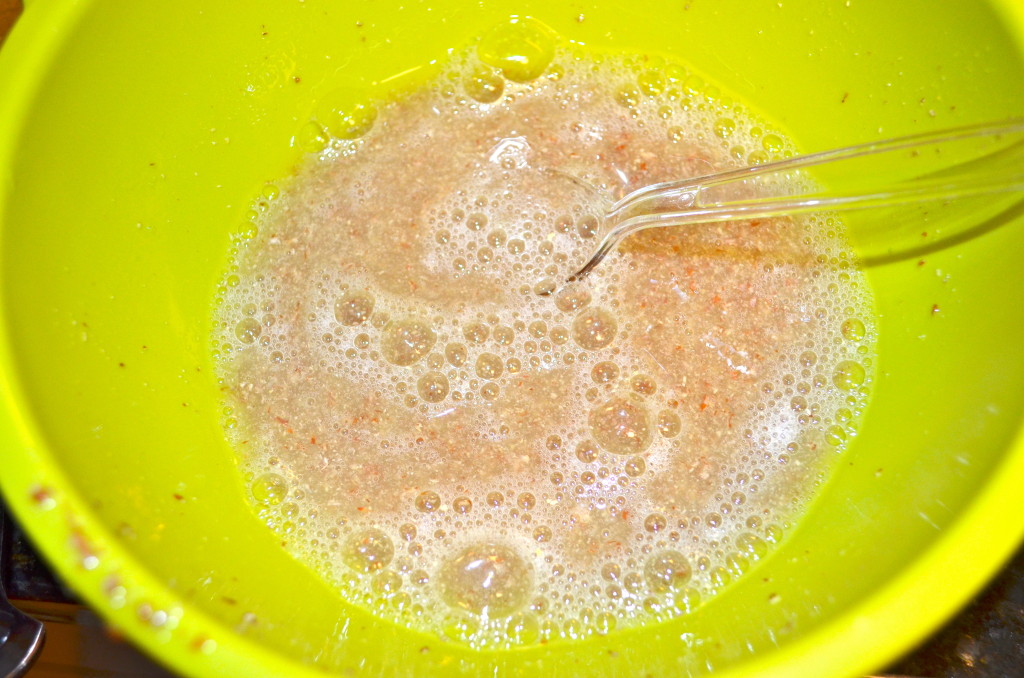 Now prepare the flour. Add the spices and flour to a bowl!
Time to assemble! (Place tinfoil on a baking sheet first and spray with extra virgin olive oil)
Take an onion ring, dip it in the flour
Now dunk in the egg mixture
Then it goes in the Ezekiel bread crumbs! Tip for dipping in the bread crumbs: I take a handful and place in a separate bowl, dip one side then sprinkle on the other side. Once you start flipping, the egg mixture starts to clump your bread crumbs and then nothing sticks! So sprinkle a little at a time!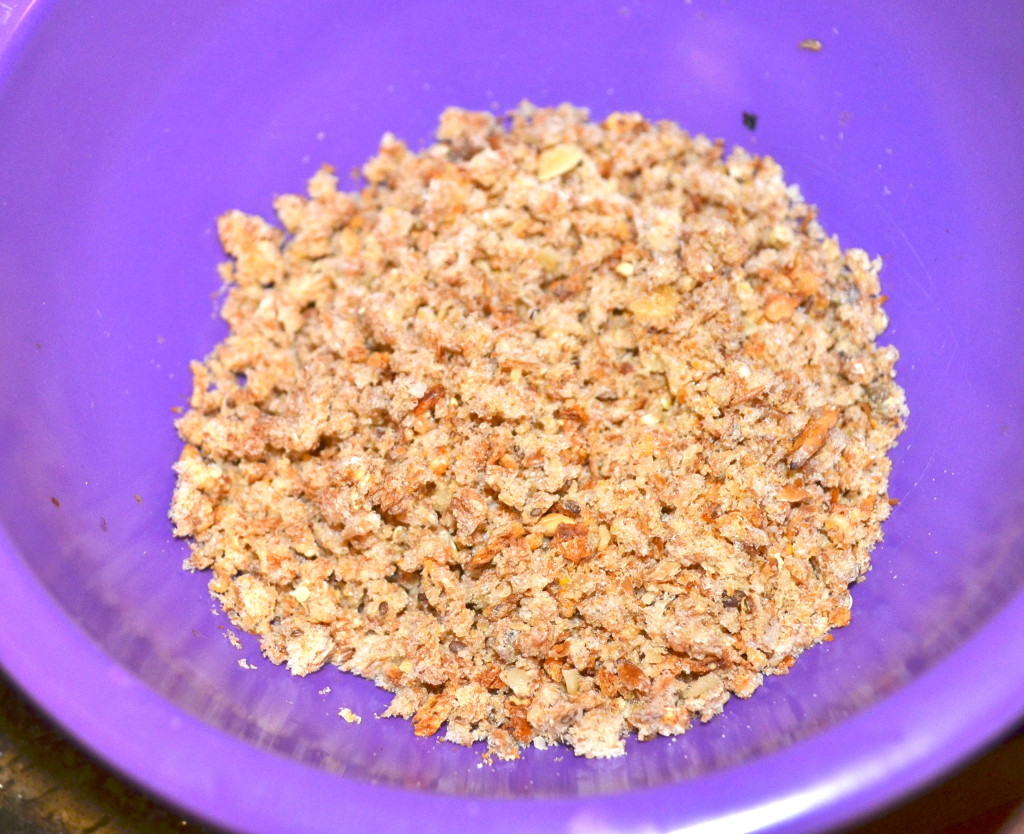 So these were actually not placed in the oven right away. I put them in the freezer overnight and pulled them out later to cook.
Either way, you want your oven at 400 degrees Fahrenheit
Bake for about 20 minutes if not frozen, 30-35 if frozen. KEEP AN EYE ON IT!
Take them out and they are golden brown (I ended up sprinkling bread crumbs all over the top before, that's why things look a little messy)
Look at these up close! YUM! HEALTHY AND CLEAN!
Piled high!
Nutritional info: This was hard to calculate because although we used all these ingredients, tons was left over right? I didn't use all the flour, the bread crumbs aren't all used, and the egg wash has some left over as well. So this is an ESTIMATE!
175 calories, 4.5 grams of fat, 19 grams of carbs, 6.4 grams of protein
Either way a super low calorie count compared to fried greasy onion rings that usually run around 41 grams of fat and 720 calories! WOW what a difference! And just as satisfying 🙂
Happy eating…
XOXO With a Cherry On Top,
-Minnie