Easy Protein Pancakes
I finally did it.
A. are from scratch and not out of a box
B. Taste good
C. Didn't burn or fall apart
For some reason I always screwed up pancakes. A few weeks ago I resorted to the protein pancakes in the box. They are good… but I don't know I feel like less of a person not being able to make a darn pancake myself that's healthy.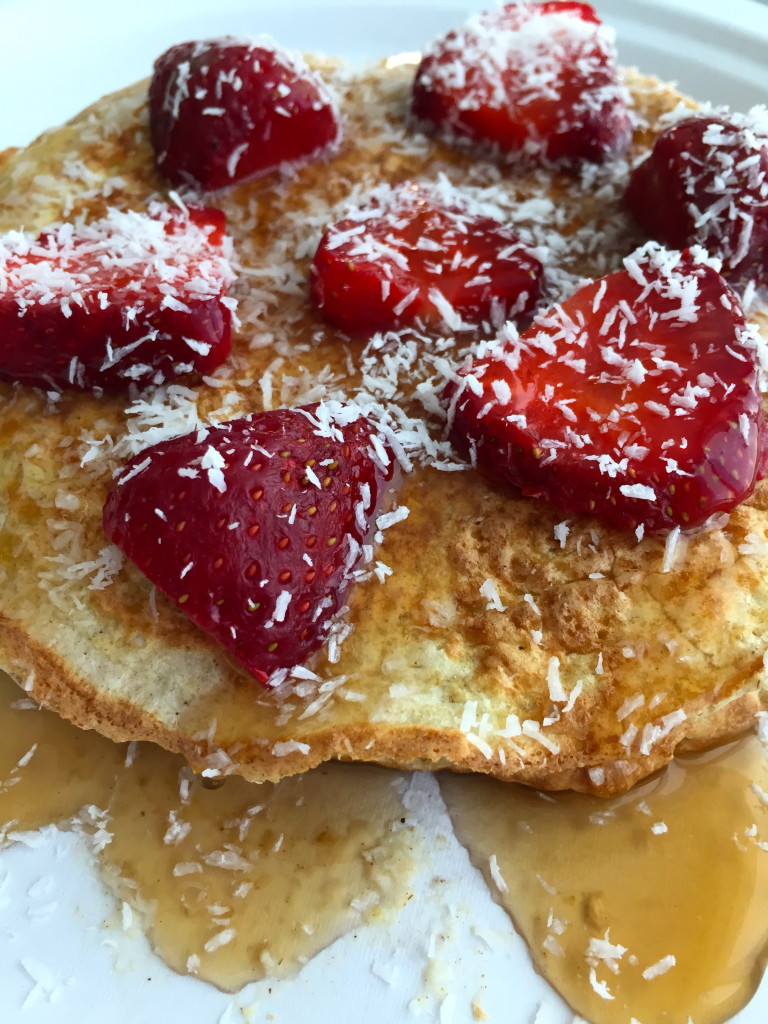 These were so easy too! Plus they keep well. I made a huge batch and threw the rest in the freezer to eat off all week. Great for travel as well. Follow along with me please 🙂
Here's What You'll Need:
1 cup egg whites
1/3 cup old fashioned oats
1/4 cup oat flour (grind your own oats in a food processor!)
1/4 tsp baking powder
1/4 tsp xanthan gum
2 packets Stevia in the Raw
Sprinkle of Saigon Cinnamon
Basically mix it all together! This will make TWO pancakes. You can certainly double the recipe to make four or more. Like I said I made a huge batch. 14 to be exact, but I did this in shifts and mostly made the recipe 2 at a time so I could make sure my pancakes were evenly sized.
The macros are pretty good too.
Macros for 2 pancakes: 360 calories, 4 g fat, 44 g carbs, 33 g protein.
This doesn't include my strawberries and coconut sprinkles 😉 
A great start to the morning if you ask me!
Have a great day!
XOXO With a Cherry On Top,
-Minnie