Time Out
Oh Monday, back again it seems. Yesterday I could not shake my Sunday blues. It was terrible. I also went to bed at 5am Saturday night…nope I did not go out, my brain just wouldn't shut off! I still got up around 9am and wasn't very tired the rest of the day, but I'm sure by late today or Tuesday at the latest this will all catch up with me.
For all of today I will be in the OR. I'm pretty sure the day will go fast! Already preparing myself for Terrible Tuesday. I keep telling myself get through this one and then Thursday is THE DAY! Yes I'm going to see Justin Timberlake at M&T Bank Stadium in Baltimore and I cannot wait. The 13 year old Nsync fan in me is squealing with joy. I told my mom yesterday how excited I was for it and we both agreed some things never change. Hey, I am not afraid to admit I was a HARDCORE Nsync fan, and I'm still a hardcore JT fan. Seems like just yesterday this tour was announced and it's already here! I've been really good too about not reading any set lists or spoilers. I'd rather enjoy the moment. Can't wait to post pics of my time. I'm bringing a familiar face (well familiar to some of you!).
Moving on to yesterday, I started with some pre-gym FUEL!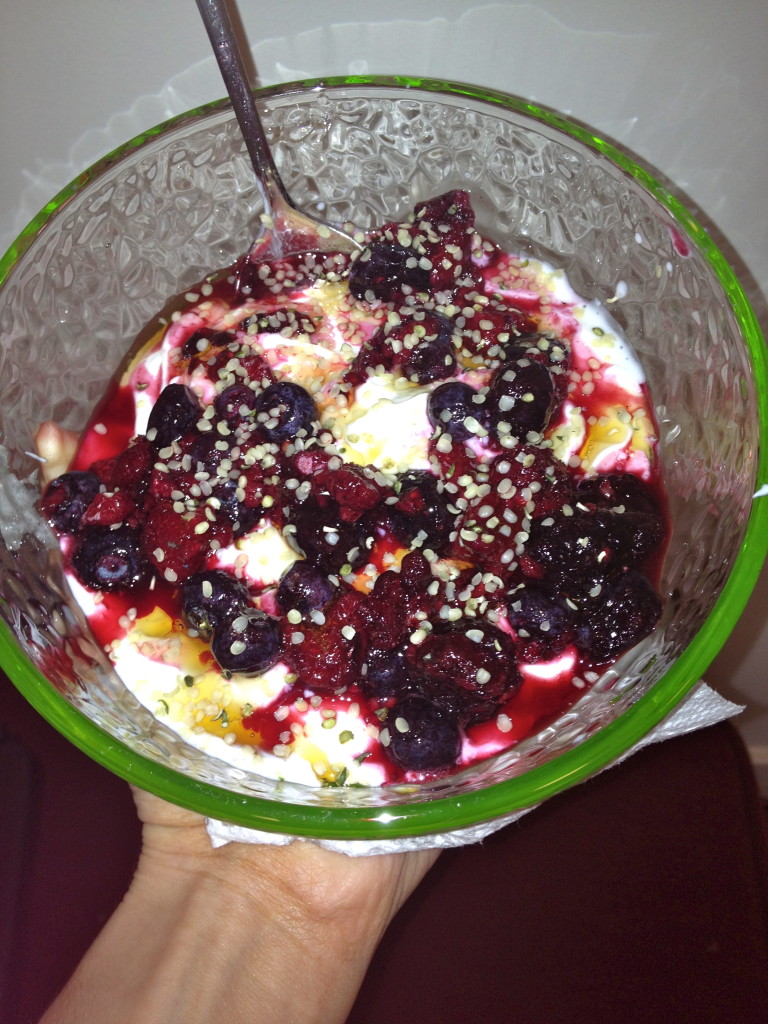 I also had some ezekiel toast on the side for some carb loading 🙂
My outfit yesterday was very sorority sister, I have to admit…
Once I was at the gym I hit a small elliptical session then went on to glute work! I had fun using the room upstairs because it was pretty empty. Tried out some new exercises.
Box Step ups, 15 lb weights in hands, 10 reps x 4 sets (these are so much harder than I realized!)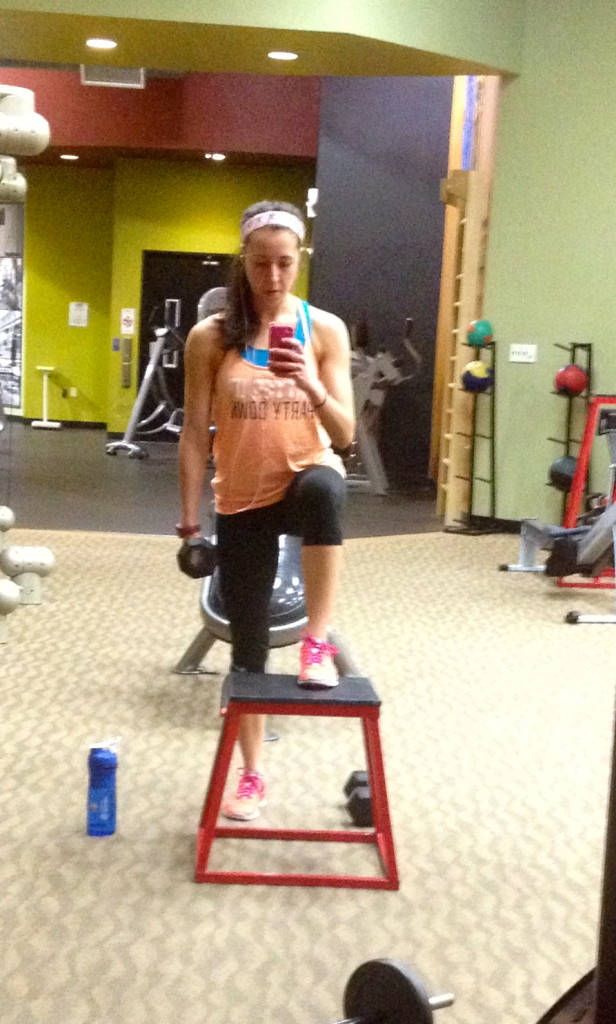 When you do these make sure you alternate the starting leg each set!
Side box step ups, 10 reps, 2 sets unweighted, 2 sets weighted with 15 lb dumbbells. (again SO TOUGH)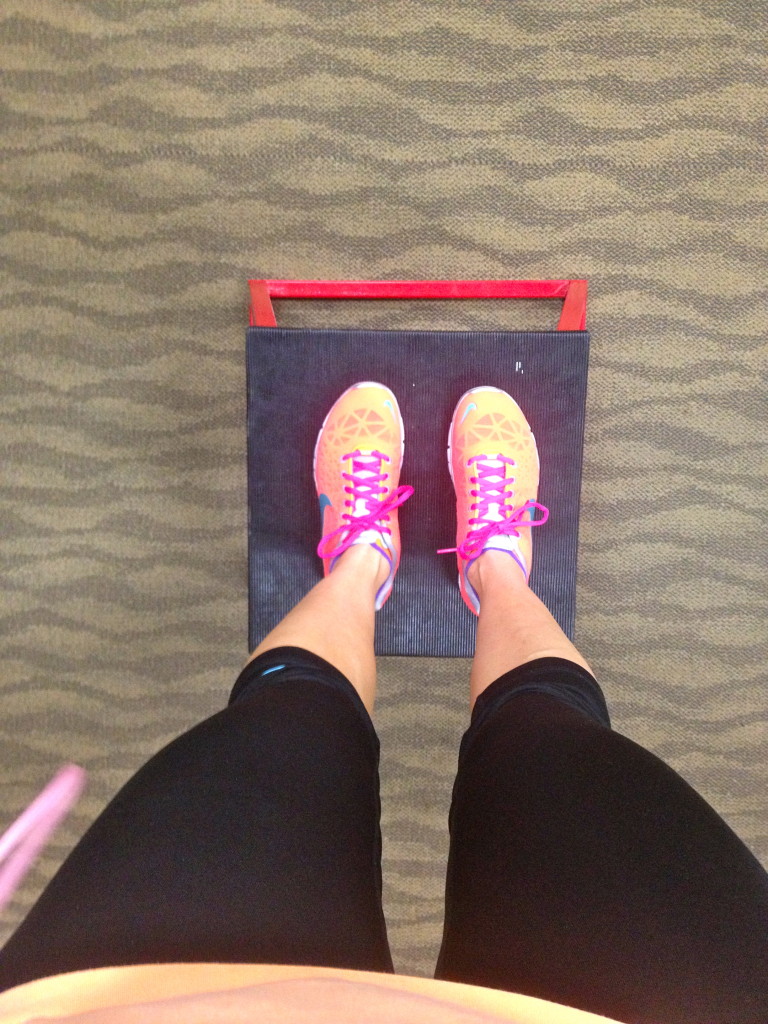 Dog sleds- this is where you lean over and push weight. Well I didn't really have a huge thing of weights to push, so I grabbed a barbell, got low and did low walking lunges for 6-10 reps each direction of the room. I did this 3 times. My heart rate was definitely up.
Hip abductions on cables, 20 lbs, 12 reps x 3 sets each leg
Plie squats, 44 lb barbell, 15 reps x 3 sets
Deep squats, 10 reps x 2 sets, then 10 reps x 2 sets on bosu ball
Side bends, 15 reps x 2 sets each side
One leg box squats. Heel up on the box, sit back and squat down using other leg. Make sure those knees stay behind the toes! 10 reps x 3 sets each side
I also threw in some pull ups and chin holds. 6-8 reps x 4 sets
Finished with some HIIT on the spin bike!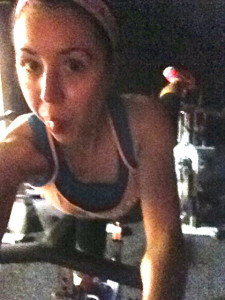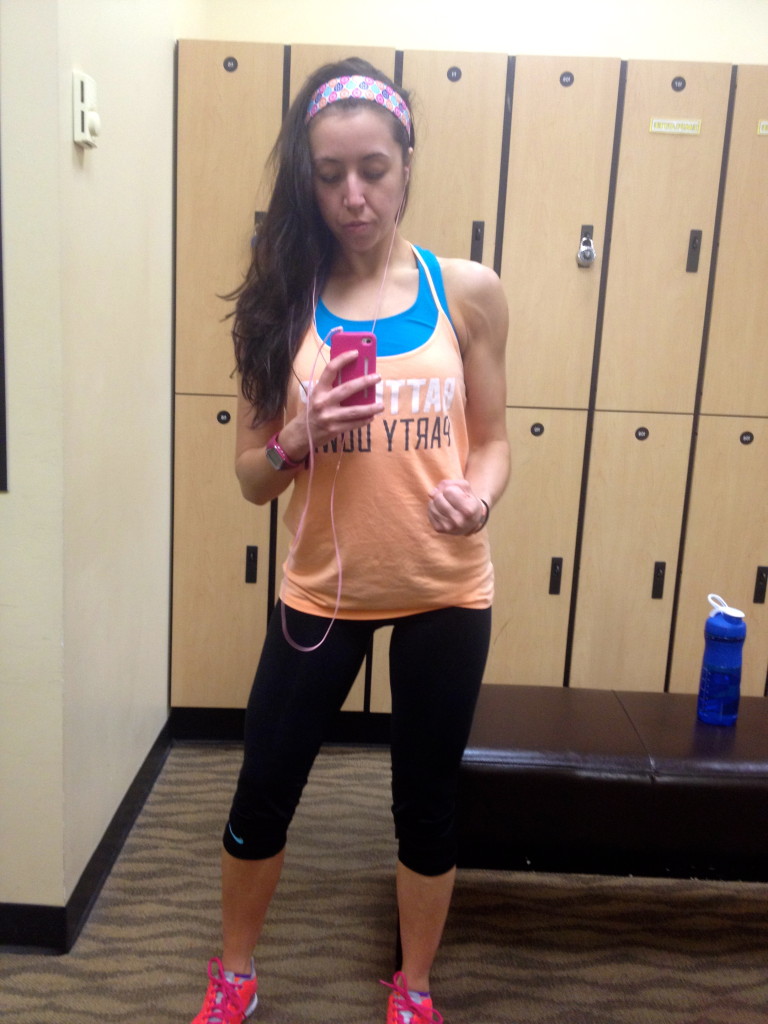 Back at home I dropped off my pup and headed to the store. Well I came back to find my jeweled flip flops EATEN and then tossed cookies on my carpet (if you get what I mean). Mommy was NOT happy. Phoebe never chews shoes. I corrected her and then she went in time out, old school style like in our old apartment. Gate across, door closed, in the bathroom. I left her in there for a good 25 minutes only because I set the smoke alarm off too and my building has to manually shut it off. Very annoying. The littlest bit of smoke from the oven sets it off.
The remainder of my night was a mini meal prep. I did all my breakfasts, but not all of my lunches. I'm hoping to do a crock pot meal tonight that will take care of the rest of them. I haven't used my crock pot in a while!
That's all for today. Try the Box step ups! And don't forget to enter the two giveaways: Blender Bottle and Sweaty Bands! 
XOXO With a Cherry On Top,
-Minnie